She is a gopher snake who seems to enjoy living in the sanctuary houseyard. I sometimes have to save her from marauding birds. Yesterday, we were in my boss' backyard letting our newest piglet (who I am currently calling Kiwi - see pictures) play outside. The piglet started running up and down the fenceline - she was playing, having a grand 'ol time. When we wandered over to her, we noticed she kept running over Mango's poor snakey head. Mango had this stoic look on her face and kept trying to dodge the piglet before impact. It was cute. We had to save Mango from pig hooves. :)

Mango is our queen mice huntress. She may be a he, but I don't sex snakes. We heart Mango.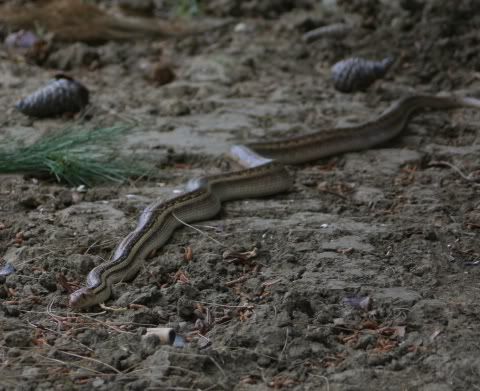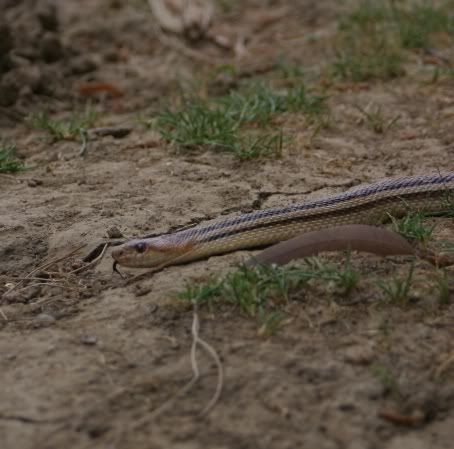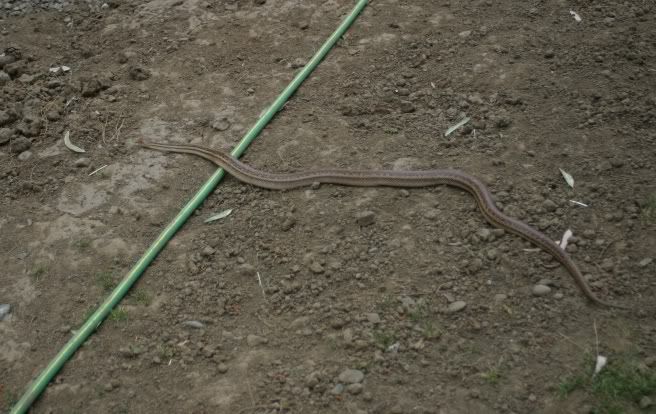 Alrighty, on to Kiwi. Kiwi is our super duper rare New Zealand Spotted Biting Piglet. Which is to say we aren't sure of her ancestry, but she looks a lot like a rare New Zealand feral pig from the Arapawa island. Now, Kiwi will not be her name, but I really like it, and I refuse to just call her "that creature".

She is SUPER photogenic, and a tiny button doll pie head.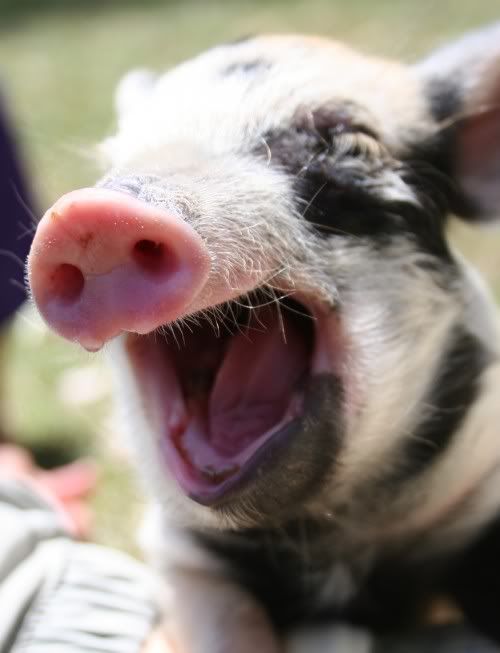 To get an idea of her size: