I decided to play around with my camera. Instead of doing automatic stuff, I entered the CREATIVE zone. Craziness. I varied the aperture a bit and I am really pleased with how the pics turned out. Go mexi mutts!!



This is Cori, our Dingo Ate Your Baby canine. :)


This is Cani, the dog I wanted to foster for some one-on-one attention. Unfortunately, she was way too aggressive towards Mina. She really needs a lot of help to boost her confidence. Thankfully, she is not a fear biter, she's a lot like Mina in her bite threshold (it's REALLY high), but I hate seeing fearful dogs. HATE IT.
I have to tell you. If I was going to add a second dog to my pack - it would be Waldo. This dog is just teh awesome. He is calm, confident, a lovebug, and very tolerant of annoying dogs. He will make a wonderful companion for whoever adopts him.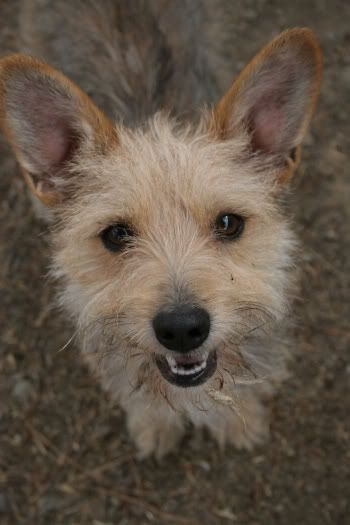 Sara is our poster child for Prozac or Valium. She is a neurotic terrier mix who is an utter delight.
Rufo is mushy, mushy serious love. He's a super serious poodle mix, and I love him for it.
Mojarra is not this serious. She is a 9-mos old puppy. She's the one who attacked Mina, then followed it up with some submissive licking and boxer slaps. Weirdo.
Well, that's a few of the Mexi-mutts. They are love, and a joy to be around. :)