Celeste is second best. Not that I play favorites or anything...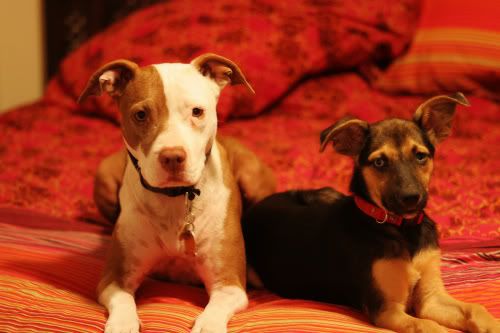 An Update on THE MINA DOG: Took her to the vet today. X-rays and bloodwork came back normal and happy-go-lucky. Well, fuck that waste of $300. *ahem* Mina shall be placed on a bland diet for two weeks during which she will recover completely, stop vomitting and get back to normal so she can go back to her correct unbland diet. Mina met the new vet at the clinic, and we both agree that she (the vet) rocks. We like her way better than any other vet we've ever seen...ever, ever!

Thanks for all the good vibes. They worked so well that now we cannot figure out what's wrong. Just kidding! That is all.