Miss Mina, the most noblest of pit bulls. And the best dog in the universe. Seriously.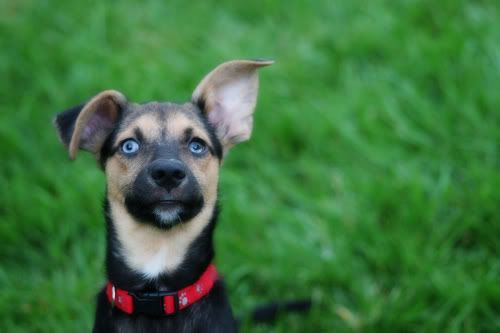 Celeste, torturer of pit bulls and possessor of odd ears. She is the best puppy in the universe.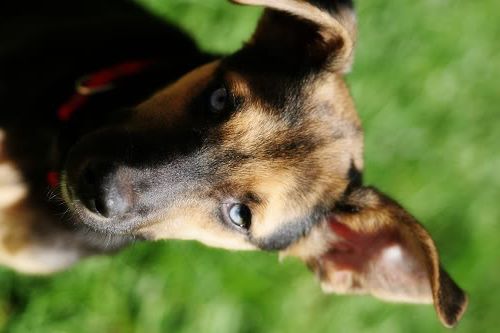 Celeste has the best funky ears ever.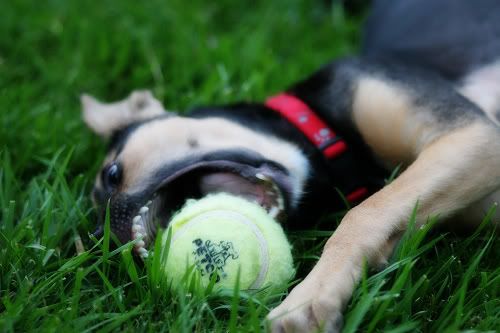 Celeste can fit oversized tennis ball, Yanni, completely in her pint-sized mouth. She is a Shark Puppy.
Mina enjoys dragging Celeste across the grass in a mammoth tug of war with a pink weiner-dog stuffy.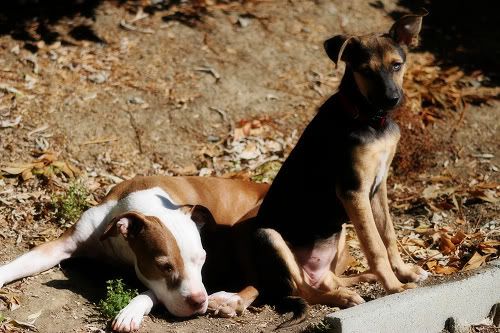 Mina closes her eyes and pretends there is not a rude puppy sitting on her.
That is all.