Every morning, when I leave the bed, Mina curls up in my spot. Celeste, knowing Mina loves to have her nose covered, promptly sits on her head. Isn't that sweet?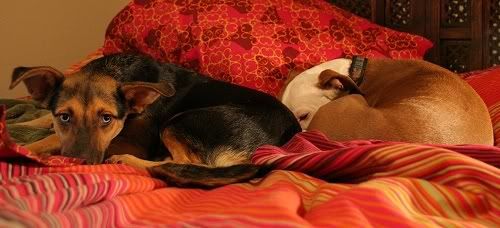 Kisses to the sleepy head.



I love my dogs personality differences. Mina likes to sleep-in. When I get up, she goes right back to bed. Celeste would prefer getting up early. Before my alarm goes off, she'll sit and stare until she gives up and heaves herself to the foot of the bed. Then, when I am up, she curl up next to Mina but keep a close eye on me. Just in case, ya know, anything fascinating happens.