My friend and I had to walk through a herd of cows. They were all on high alert, except for the bull (he didn't care that we were there). There were squishy babies galore.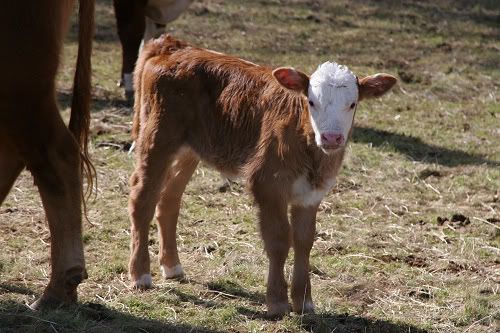 Hello. I am a squishy baby. I am probably three weeks old, making me even more adorable. SQUISH ME, PLEASE! (Alas, we did not heed her wishes).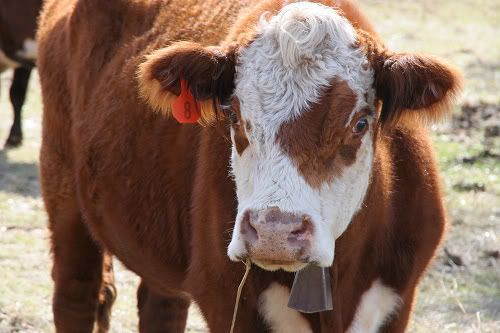 Sadly, these are beef cows (though they have a kick-ass life right now), so people will eat them. Please don't eat Number 8! She has a cow bell, and a piece of straw sticking to her mouth. This makes her adorable and endearing. She was also super curious and really wanted a close-up.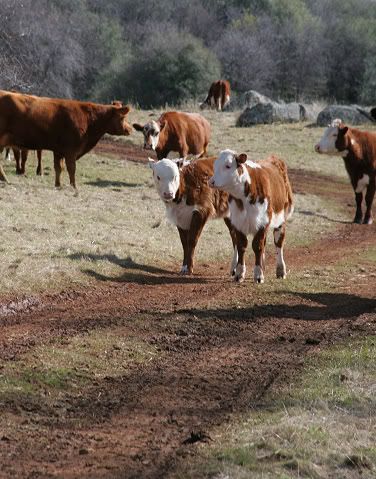 What the fuck? People eat us?!?!?!??! OH NOES!!!!! Look peoples, they are super-awesome twin buddies. They is love, for sure.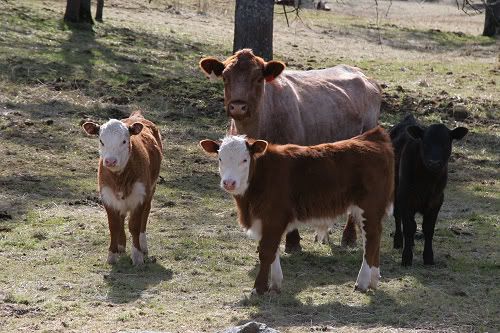 A nanny cow looking after three babies. We hope they aren't all hers, because that is just ouch.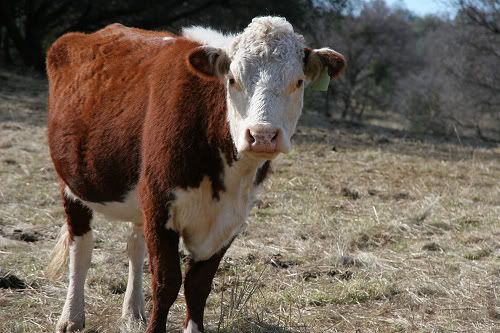 Yo. I is cow. I don't have a cowbell, because I am not number 8. But I is still too cool for school, chickadee.
True dat.